Toni Parker PhD
Encino, California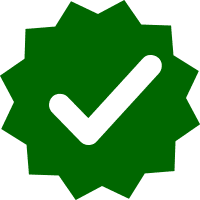 Certified MMTCP Graduate

Certified by the Awareness Training Institute in partnership with the University of California at Berkeley's Greater Good Science Center.
Phone: 818 802-0736
Contact Email:
tonikparker@gmail.com
Website:
http://www.thrivingrelationships.org
Follow on Facebook →
Follow on Instagram →
Toni Parker, PhD, is a certified mindfulness meditation teacher through Jack Kornfield & Tara Brach's Mindfulness Meditation Teacher Certification Program, which is certified through the Awareness Training Institute and the Greater Good Science Center out of UC Berkeley. She is also a certified Gottman therapist and certified Mental Health Integrative Medicine provider. She holds a Plant-Based Nutrition Certification from the T. Colin Campbell Center for Nutrition Studies and eCornell. As a Gottman therapist, Toni provides clinical trainings and teaches the Gottman's Art of Science and Love workshops in the US and abroad. She has studied various mind-body modalities, including at Harvard University and other institutions. Having been in private practice for more than twenty-five years, providing couples counseling, corporate trainings, and individual and group therapy, Toni has helped many discover their own potential and understand their emotional and compassionate selves and, ultimately, how to lead a more mindful and awakened life. Toni also teaches mindful eating, and is a plant-based advocate for our health, our environment, and our animals. Toni is the author of the new book Wake Up Before Your Wake-Up, found on Amazon and all other online sites. Visit www.wakeupbeforeyourwakeupcall.com to download the first chapter for free. She lives in Encino, California.