Elizabeth Wilder Young
Atlanta, GA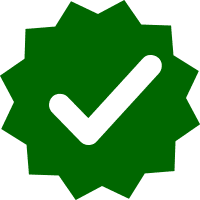 Certified MMTCP Graduate

Certified by the Awareness Training Institute in partnership with the University of California at Berkeley's Greater Good Science Center.
Phone: 404-432-0404
Contact Email:
liz@lizwilderyoung.com
Website:
http://www.elizabethwilderyoung.com
I believe in every person's unique wisdom and ability to grow when warmly supported to recognize their strengths and hold their wounded places with compassion. I believe that with support & guidance, we can all tap into the deep reservoir of calm awareness that exists underneath the layers of stress, planning, worrying, and doubting. I invite students & clients to open up to the strength and calm that can come from attending to the always unfolding present moment, one breath at a time.
I grew up in Montgomery, Alabama, but my life path carried me through different parts of the country and world before settling back in Atlanta in 2010. I have a degree in Psychological & Brain Sciences from Dartmouth College, and a Masters in Social Work from UC Berkeley, and I have lived in Oakland, New York City, San Francisco, Tanzania, and Paris. In graduate school & beyond, I served families in the child welfare system and was at times overwhelmed by the enormity of the suffering facing human beings. Early on during this period, searching for strategies to help me stay in balance, I was introduced to mindfulness meditation. Since 2007, I have cultivated a meditation practice that has helped me be grounded, present and open-hearted, even in the face of great suffering.
I currently co-own a wonderful collaborative of mindfulness-based therapists called The Neighborhood Counseling Center.  I offer mindfulness-based psychotherapy to individuals, and I teach classes on Mindfulness Meditation & Compassion Practices.