Duanna Pang
Birmingham and Northern California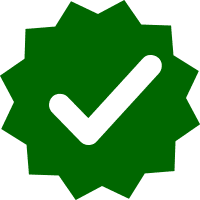 Certified MMTCP Graduate

Certified by the Awareness Training Institute in partnership with the University of California at Berkeley's Greater Good Science Center.
Phone: 1(205)383 5803
Contact Email:
duanna@discerningleadership.com
Website:
https://discerningleadership.com
Since 2005, I have coached C-level executives like CEOs, CHROs, CFOs, physicians, directors and managers in organizations such as Yelp, Federal Reserve Bank, American Red Cross, UPS Store, BBVA Bank, Children's Hospital, University of Alabama at Birmingham (UAB) Department of Pediatrics, UAB School of Public Health, UAB's EAP & Counseling Center, and Land of Medicine Buddha Buddhist Center.
One of the highlights of my life is meeting His Holiness the Dalai Lama in 2014. He shook my hands twice during the same event! His Holiness's lightness of being and purity of heart have inspired me to devote my work to the inquiry: How can leadership reduce suffering, and support people to achieve meaningful goals and have peace and fulfilment at the same time?
Decades of scientific research have found that mindfulness is the tool that enables leaders to embrace their humanity, engage with others in a more meaningful and impactful way, and perhaps help reduce suffering for themselves and others. With this in mind, I was inspired to create and teach a Mindful Leadership program that combines leadership coaching with leader-specific mindfulness practices.
In 2012, I wrote a book Inspired and Prosperous: 11 World-renowned Coaches Reveal Their Success and Sustainability Secrets to equip recession-weary coaches with strategies for success. The book is available on Amazon.com and continues to be a useful resource for coaches.
I am a Past President (2 terms) of the International Coach Federation's Alabama Chapter, and a member of ICF and Harvard Medical School's Institute of Coaching.