Karen Vincent
Petty Harbour-Maddox Cove, Newfoundland, Canada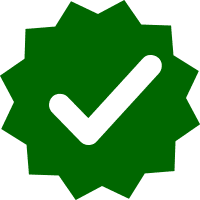 Certified MMTCP Graduate

Certified by the Awareness Training Institute in partnership with the University of California at Berkeley's Greater Good Science Center.
Phone: 7097436118
Contact Email:
anchoredmeditation@gmail.com
How I got to Be Here Now:
I started informally meditating back in the late 1990's. Back then we called it "Walking It Off". Not a very complicated practice: Instead of flipping my lid at the spouse, the boss or the kids – I threw on whatever outerwear the weather dictated and energetically walked it off. Some would call it "in a huff".
It's funny because I instinctively allowed myself the space to NOT think about what I was dealing with…or better yet…trying to  resist …or control.
It was my time and place to let it all go and just BE. To put the struggle down.
​I still walk all these years later (not so much in a huff) but in 2000 I was introduced to meditation after a yoga class and I knew I had stumbled onto something that would change my life. And it did.
I have studied the subject of meditation for many years and have had a formal daily meditation practice for  almost 10 years. I have also completed various courses on Meditation, Mindfulness and Buddhism and have been on meditation retreats in Canada, the U.S. and in South East Asia.
​
Meditation and Mindfulness practices have had such a profound and transformative impact on my life, that I wanted to share these practices, in an accessible and effective way.
I became a Certified Meditation and Mindfulness Teacher (CMT) after completing a two-year Mindfulness Meditation Teacher Certification Program with Jack Kornfield, PhD., and Tara Brach, PhD., of the Greater Good Science Centre at UC Berkeley, California, and the Awareness Training Institute. I also took the Mindfulness Teacher Training Program with Sean Fargo, Founder, Mindfulness Exercises.
​
It is my highest aspiration, as a fellow human being, to share these teachings, skills and tools to help people experience an easier, lighter, and saner way of Being in their life, through these practices in Awareness , Wisdom and Compassion.
​
Mindfulness and Meditation is simple… but it is not easy. It is not easy to Be Here Now.
I will however support your interest and efforts with a practical, understandable approach – with minimal "woo-woo".