Gloria K Green
Madison, WI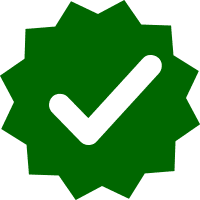 Certified MMTCP Graduate

Certified by the Awareness Training Institute in partnership with the University of California at Berkeley's Greater Good Science Center.
Phone: 608-712-1933
Contact Email:
gloria.k.green@gmail.com
Website:
https://GloriaKGreen.com
Follow on Facebook →
When Gloria Green began meditation in 2007, she operated at two speeds: 100 miles per hour or fast asleep. She began with 5-minute sits, soon working up to 20-minute meditations.  In 2017, she participated in the Mindfulness Meditation Teacher training led by Jack Kornfield and Tara Brach. This totally transformed her life and her practice.  She thought there was no way she could teach in prisons as she did not have the courage to help inmates hold their suffering. That changed during her training and she has been teaching at both the women and men's prisons since 2018.   To help spread mindfulness, she teaches mindfulness meditation in libraries and shares guided meditations, reflections and dharma talks on her website,
GloriaKGreen.com
.  With over 1500 hours of formal practice, now including breath, body scans, loving kindness, walking, and open awareness, her meditation practice is heart-centered, compassionate, and nurturing.