Grace Schuchner
Buenos Aires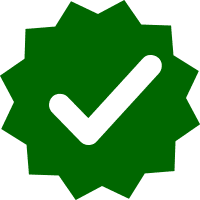 Certified MMTCP Graduate

Certified by the Awareness Training Institute in partnership with the University of California at Berkeley's Greater Good Science Center.
Contact Email: conectar.grace@gmail.comWebsite: https://www.graceschuchner.comFollow on Facebook →Follow on Instagram →YouTube Videos →Grace obtained her education in international institutes. Most of her career was done in Israel.
She graduated as a dramatherapist from Tel Hai Regional College, Israel.
Certified as a Meditation and Compassion Teacher by the Awareness Training Institute and the Greater Good Science Center at the University of California at Berkeley.
Trained Teacher of Mindfulness and Self-Compassion by the CMSC.
Master trainer of Level One of the MBSR program (Mindfulness Center of Brown University in collaboration with the Sociedad Mindfulness y Salud).
She has a degree in Psychology and a postgraduate degree in Systemic Family Therapy and Grief Therapy.
Grace is a pioneer of dramatherapy in South America. She introduced Dramatherapy at the UNcuyo University in Mendoza, Argentina. She has been teaching since 2006  Dramatherapy at the Faculty of Arts of the University of Chile.
Creator of the online Dramatherapy Program for Spanish speakers.
She has published the first dramatherapy book in Argentina "Dramaterapia. Theory and practice "(2017 Schuchner and Ferrandis).
Grace has published in the Routledge International Handbook of Dramatherapy the chapter "Meditation and Dramatherapy" (2016) and in the Routledge International Handbook of Play, Therapeutic Play and Play Therapy. The chapter is called "Lila: teacher's play through the eyes of a child." (2020)
She is the creator of the Grace Schuchner Method which is the integration of dramatherapy and mindfulness practice.
Languages spoken: Spanish, English and Hebrew