Stan Merrill
Houston, Texas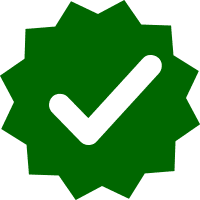 Certified MMTCP Graduate

Certified by the Awareness Training Institute in partnership with the University of California at Berkeley's Greater Good Science Center.
Phone: 713 320 7809
Contact Email:
stanmbus@yahoo.com
Website:
http://BeingMindful.com
Summary: 
Stan Merrill has been teaching meditation since 2007 in the Houston Area. The programs are designed to help students cope with stress and be more resilient to the challenges of modern life. His programs focus on using the ancient mindfulness and meditation techniques to develop the mental discipline, awareness, compassion and openness that help us alter our perspectives and be more resilient to life's inevitable challenges.
Teaching Philosophy: 
-Set reasonable expectations of daily practice and progress.
-Motivate the students by explaining the benefits of a meditation practice.
-Identify the pitfalls of meditation that lead to discouragement
-Provide a simple 4-week program that can help students slowly build up meditation and mindfulness skills
-Teach micro practices that can quickly and easily be done throughout the day
Experience:
Luna Recovery Center – August 2019 to the present
Houston Jung Center – quarterly classes on coping with stress. 2007 – present
West University Seniors Center – 2009 – present – Twice monthly mindfulness discussion group
Houston Area Parkinson's Society – 2009 to present
DeBakey Veteran's Administration Hospital – Psychosocial Rehabilitation and Recovery Center – 2011 – 2013
Chevron Corporation – 2013
MD Anderson Hospital – Sugarland –2015
University of Texas at Austin – Osher Lifelong Learning Institute – March 2016
Background
Stan retired from IBM in 2002.   He worked there as a System Engineer, Database Specialist,  System Engineer Manager and Application development specialist.
Education
Bachelors Degree – Franklin and Marshall College 1967
Masters in Physics – Cornell University 1969
MSEE in Computer Science – Johns Hopkins University 1973