Anke Thiele
Berkeley, CA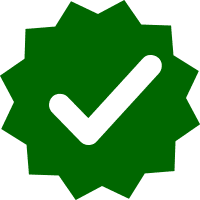 Certified MMTCP Graduate

Certified by the Awareness Training Institute in partnership with the University of California at Berkeley's Greater Good Science Center.
Contact Email: anke.thiele@thehumanlink.comWebsite: https://www.thehumanlink.com/Anke Thiele is the founder of the coaching and consulting company The Human Link based in Berkeley, CA. Anke has been a leadership consultant and coach for over 15 years. She holds an MBA from UC Berkeley's Haas School of Business, and a Masters in Organizational Psychology from TH Darmstadt/Germany. She graduated from the Professional Coaches Training at New Ventures West in San Francisco and has been certified as a Master Coach (MCC) through the International Coach Federation. Anke is part of the extended faculty at UC Berkeley's Center for Executive Education. She currently works as an external executive coach and facilitator for Google, IXL Learning, UC Berkeley's Haas School of Business as well as other companies in Silicon Valley and the San Francisco Bay Area.
Anke has coached hundreds of high-performing leaders in organizations across a wider range of industries. She focuses on areas such as emotional-social intelligence, communications, and leadership presence, among others. Anke is a certified teacher and facilitator of the Enneagram, a system for understanding different personalities, and is also certified in the EQi 2.0/EQ 360 Emotional Intelligence assessment. Having studied under Jack Kornfield and Tara Brach, Anke is also a certified mindfulness meditation teacher through UC Berkeley's Greater Goods Science Center. Anke develops and delivers leadership classes that incorporate cutting-edge neuroscience research on mindfulness. She also integrates her mindfulness background in her one-on-one coaching engagements.