Gail Gazelle, MD
Boston, MA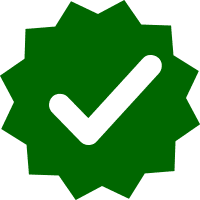 Certified MMTCP Graduate

Certified by the Awareness Training Institute in partnership with the University of California at Berkeley's Greater Good Science Center.
Contact Email: drgazelle@gailgazelle.comWebsite: https://www.gailgazelle.comI'm a former hospice physician, part-time Assistant Professor at Harvard Medical School, and master executive coach for physicians and physician leaders.
Prior to becoming a coach, I devoted myself to care for the terminally ill, as a hospice physician and educator. I'm thrilled to have taken the live MMTCP training as it's deepened what I offer physicians as a coach, educator, and speaker. I bring the best of mindfulness, emotional intelligence, and Appreciative Inquiry to physicians and physician leaders across North America. I provide clinician wellness retreats as well as mentor coaching to individuals wishing to bring mindfulness to their coaching work.
I'm please to offer my FREE 14-day mindfulness mini course, The Daily Dose of Calm, at www.GailGazelle.com. I also wrote the 2013 Harvard Health Guide Mindfulness Support for Alzheimer's Caregivers.   My mindfulness coaching has been featured in The Physician Leadership Journal, Harvard Institute of Coaching webinars, and American College of Physicians webinars. My 2015 article Physician Burnout: Coaching a Way Out was one of the first articles on coaching in a medical journal.
My work has been highlighted in such diverse publications as New England Journal of Medicine, O, the Oprah Magazine, Business Week, and American Medical News.