Tara Cousineau, PhD
Boston, MA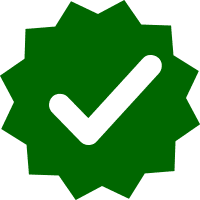 Certified MMTCP Graduate

Certified by the Awareness Training Institute in partnership with the University of California at Berkeley's Greater Good Science Center.
Phone: 6173061009
Contact Email:
dr.taracousineau@gmail.com
Website:
https://www.taracousineau.com
Follow on Facebook →
Follow on Twitter →
Follow on Instagram →
Tara Cousineau, PhD, is a clinical psychologist and author of "The Kindness Cure: How the Science of Compassion Can Heal Your Heart and Your World (New Harbinger, 2018)" and "The Little Deck of Kindfulness." She currently works as a staff psychologist at Harvard University's Counseling and Mental Health Center and has a small private practice in Boston, Ma. She is professionally trained in mind-body medicine from Harvard Medical School. She speaks and leads workshops on cultivating kindness, mindfulness, and resilience. Dr. Tara is a mindfulness meditation teacher trained by Drs. Jack Kornfield and Tara Brach, and is trained in mindful self-compassion, based on the teachings Drs. Christopher Germer and Kristin Neff, including the adolescent and emerging adult adaptation, Making Friends with Yourself. Dr. Tara is also certified facilitator of the Daring Way Method™ in practices of courage and resilience, based on the research by Dr. Brené Brown. She is a teacher in the Insight Timer app, with a signature course:  "Overcome Perfectionism Through Self-Compassion."  She is a science advisor and instructor with Whil.com, a workplace mindfulness platform. Previously, she was a global expert for the DOVE Self-Esteem Project, which has a social mission to encourage evidence-based practices in positive body esteem and self-confidence. She is the founder of KindMinds, which is devoted to bringing "kindfulness" practices to individuals, schools and workplaces. You may learn more at www.taracousineau.com.