Mary Corelli
Bozeman, Montana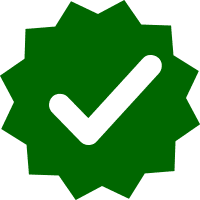 Certified MMTCP Graduate

Certified by the Awareness Training Institute in partnership with the University of California at Berkeley's Greater Good Science Center.
Phone: 4062009142
Contact Email:
info@marycorelli.com
Website:
https://www.marycorelli.com/
Follow on Facebook →
Follow on Instagram →
YouTube Videos →
I am Mary Corelli- therapist, meditation teacher, writer, and mother. I live in Bozeman, Montana- traditional land of the Apsaalooké, Salish Kootenai, and Cheyenne people. This land is home to the Gallatin River, among other sources of life, and is the nearby neighbor of Yellowstone National Park- an active volcanic area with an abundance of protected animals including wild buffalo, grizzly bear, wolf, bald eagle, and salmon.
I am a Licensed Professional Counselor and I see clients in my private practice- Earth Mind Therapy. My training as a mindfulness meditation teacher includes graduation from a 2-year certification program led by teachers Tara Brach and Jack Kornfield. My mindfulness teacher mentor in this program was Leslie Booker who has a background in yoga and mindfulness teaching for underserved, racially diverse, and prison populations.
I started my personal meditation practice in 2010. I grew into the practice through the Buddhist lens, including the Zen and Insight Meditation traditions.
To me, mindfulness meditation is about living skillfully and finding refuge or peace. It gives me a break when I need it, helps me with stress and difficult emotions, connects me with community, and generally frames my life with kindness, compassion, joy, and acceptance. I practice mindfulness meditation because when I do, I feel like I belong on this Earth, in my body, and with other people.