Pallavi Jois
Cary, North Carolina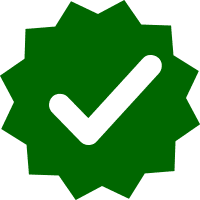 Certified MMTCP Graduate

Certified by the Awareness Training Institute in partnership with the University of California at Berkeley's Greater Good Science Center.
Phone: 919-342-7047
Contact Email:
DhanyaWellness@gmail.com
Website:
https://www.dhanyawellness.net/
LinkedIn
Pallavi was introduced to meditation at the age of 7 years in India, and since then has integrated it into her way of life. She deepened her practice through her various learnings in India and Nepal, and by periodically attending many silent retreats. Her training in yoga, meditation, and mindfulness practices is supported by her rigorous reading of the scriptures that are the source of modern-day practices.
Her mission in life is to incorporate the concept of resilience into her teaching and provide tools to help and heal as one navigates life. Her intense training began at the Himalayan Institute in Pennsylvania, and later under renowned teachers like Thich Nhat Hanh, Dr.Tara Brach, and Jack Kornfield. Her training includes practices to treat various emotional conditions such as stress, anxiety, depression, grief, trauma, chronic pain, and insomnia.
Her style of teaching gives you the tools to reduce stress, build resilience, improve attention, and focus. She empowers you to reflect and recharge, and also inspires you to improve mental, emotional, and physical health. Pallavi offers both one-on-one and group classes to children and adults and customizes them to what is needed. Bringing in a mindful ear, patience, and compassion, she guides you to seek and find answers, to recognize the thought and behavior patterns, and then bring changes to those unhelpful patterns so that you can lead a less stressful, and wholesome life.