Sharon Shelton
Cary, N.C.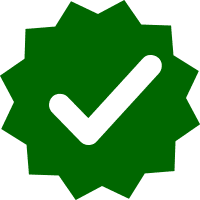 Certified MMTCP Graduate

Certified by the Awareness Training Institute in partnership with the University of California at Berkeley's Greater Good Science Center.
Phone: 919-244-5837
Contact Email:
SHARON@SHARONSHELTON.COM
Website:
http://www.listentoyourlife.com
Follow on Facebook →
Follow on Instagram →
Sharon has been studying and practicing meditation for over 15yrs and recently completed the Mindfulness Meditation Teacher Certification Program taught by Jack Kornfield & Tara Brach. She is currently enrolled in Spirit Rock's Community Dharma Leader Program (CDL6). ​
She has completed both introductory and advanced courses in Mindfulness-Based Stress Reduction (MBSR) at Duke Integrative Medicine.
Sharon has completed studies at the One Spirit Interfaith Seminary in New York City, receiving ordination as an interfaith minister in 2008, then serving as assistant dean.
Since 2007, she has been credentialed as a Certified Professional Coach with the International Coach Federation and offers workshops, groups and private coaching. She is currently working with the leadership team at Promise Heights in West Baltimore, MD.
As a businesswoman and entrepreneur, Sharon has decades of experience working for Fortune 100 companies, small technology start-ups, and nonprofit organizations, currently serving as Vice President of a global software company.
She has traveled to Haiti to work with the Africa Yoga Project, teaching empowerment workshops to young girls at a YWCA in 2015.
Sharon also founded a Meetup/Sangha based in Raleigh, NC, that has over 3500 members and has been meeting since 2009. More about Sharon at http://www.listentoyourlife.com.