Brisa Deneumostier Lizarraga
Lima, Peru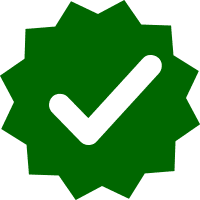 Certified MMTCP Graduate

Certified by the Awareness Training Institute in partnership with the University of California at Berkeley's Greater Good Science Center.
Contact Email: brisa@mindfulnessperu.com.peWebsite: https://www.facebook.com/ArteDeVivirConscienteFollow on Facebook →Follow on Instagram →25 years ago, at 15  I started practicing vipassana meditation and for 7 years zen, it became my "road map" for this live journey and just can't help not sharing what has been also shared to us  so skilfully and with so much love, respect and appreciation from Tara, Jack, as all the teachers of the program and peers.
I realized some many years ago (and a minute ago as well) that attending relationships with Loving- Awareness (starting with one self) can be the "master and the field" for humanity to bloom, for human beings to continue evolving towards a more conscious humankind on benefit of Mother Earth which includes everything and everyone. Family serves so well for these matters, as any other relational system. Since 2015 daughter Luna and Life Companion Nicolas are the constant reminder to keep actualizing this realization.
In 2010 co/founded Mindfulness Peru, an  organization that offers workshops, programs, conferences, transformational travel experiences and mentoring sessions based on mindfulness-heartfulness interwoven with Ancient Peruvian wisdom and spiritual practices which honor Mother Earth and cultivate as well the Loving Awareness.We offer our services in the fields of health, family, education, business and environment.
In 2019 was a TEDxTukuy co-speaker. Im a certified instructor of Jane Goodall's program Growing Young Compassionate Leaders and Colin Tipping's Radical Living Coach. As well a Chef (Culinary Institute of America, NY). Culinary and wellness guide. Mindful cooking and eating instructor, pioneer in Lebanon and Peru on sharing these practices as a way of mindful living, through the mindful act of cooking and eating. It was through eating and cooking in the year 2000 that the meditation and yoga practice was integrated into daily life.
22 years ago I chose to live and here I am still. Deep gratefulness for these practices, together with other movement energetic and somatic pratices, as well as hikes in wilderness, art and ancient healing methods which guide me  out of depression and substance abuse when I was a teenager transiting through the "dark Night of the soul" . Still in the infinite process of healing and evolving as a human being , while I share with others what helps me to care and attend this unique precious live.
Lived abroad experience the world far from home town for 10 years. 10 years ago came back to Peru. I´m based in my hometown: Lima and share worldwide online or in presence.