Willow Myers
Bellingham, Washington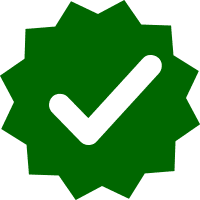 Certified MMTCP Graduate

Certified by the Awareness Training Institute in partnership with the University of California at Berkeley's Greater Good Science Center.
Phone: 360-961-1734
Contact Email:
dwmn@comcast.net
Website:
https://www.willowmyers.com
I've been a therapist for over 30 years. I'm licensed in both mental health and family therapy.  I got my start after landing a wonderful work-study job at a community college I was attending.  There, I spent a rich two years helping other students decrease the tension, pain and anxieties they were experiencing via biofeedback meditation and stress management. In the process I also learned how to apply these techniques to myself.This time of rich personal growth and insight about the interactions between the mind, body and emotions subsequently lead to my lifelong interest in psychology, stress management and meditation.
In 1985 I obtained a Masters degree in clinical psychology from Antioch University, Seattle. My major focus was on families/children, adult psychotherapy and stress management. Over the years I've worked in community agencies, schools and private practice with people of all ages and from all walks of life.
In 1996 I took Buddhist precepts and was given a lineage name, in the Tich Nhat Haun tradition. In 2010 I became an ardent student of Buddhist Vipassana meditation.
My personal training in meditation, in addition to many years of professional stress management application, enhance my therapeutic interventions.
In June of 2019 I completed the extensive two year Mindfulness Mindfulness Meditation Teacher Training, with internationally recognized teachers Jack Kornfield PhD and Tara Brach PhD., where I received a meditation teacher certificate.
I continue to integrate meditation and mindfulness into my work as a therapist, as well as lead meditation and mindfulness trainings for both lay and professional groups.