Sandy Sousa
Kingston On Canada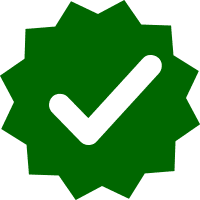 Certified MMTCP Graduate

Certified by the Awareness Training Institute in partnership with the University of California at Berkeley's Greater Good Science Center.
Phone: 613-561-9304
Contact Email:
sandraleesousa@gmail.com
Website:
https://www.meditationkingston.com/
Hello I am happy to meet you.
I am the mother of 4 wise humans, caretaker of 2 sweet dogs, a wife, a daughter, a sister, and have many friends that I would call family, all of whom continue to teach me more about myself and this world than I could ever possibly imagine. I live in Kingston Ontario, along the shores of Lake Ontario teaching in person and online.
I maintain a daily practice of mindfulness, meditation, self compassion, and yoga. Embodying my belief that mindfulness and self compassion are more than just a practice or a skill set to perfect, it is a way of living and being in the world. From the moment I began practicing meditation as a post secondary school student I felt the benefits and knew that there was no other way to be in relationship with my life. My interest has become my passion which has led me to pursue a path that will allow me the opportunity to bring my learning to others, so that they may benefit from it as I have.
I have studied and trained with Jon Kabat Zinn through The University of Massachusetts Medical School and received my Certification in MBSR at Brown University. I am also a Trained  Mindful Self Compassion Teacher through the Centre For Mindful Self Compassion, at the University of Southern California San Diego, and completed a two year Intensive Mindfulness and Meditation Teacher Certification Program with Tara Brach and Jack Kornfield. I attend regular silent retreats integrating my practice into my teaching, as I continue to learn and grow with my wise and gifted teachers.