Susan Walshe
Long Beach, CA, USA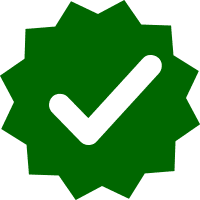 Certified MMTCP Graduate

Certified by the Awareness Training Institute in partnership with the University of California at Berkeley's Greater Good Science Center.
Phone: 562-480-2096
Contact Email:
susan@livewitheasemeditation.com
Website:
https://www.livewitheasemeditation.com
My passion for teaching breath, mindfulness and meditation grew out of my own personal experience with these practices. I have been meditating for over 25 years, with daily practice and study for the past 6 years. As someone who deals with chronic pain and fatigue, these practices have helped me to quiet my mind, change my relationship to my body and develop a sense of inner peace. I soon realized I could live with more ease than I ever imagined, I learned to be more compassionate and to love myself as a queer gender expansive person.
In February, 2021, I graduated from the MMTCP 2 year teacher training course, led by Tara Brach & Jack Kornfield. Online, I offer a free mindfulness practice group on Tuesday evenings and other mindfulness classes including a 6-week class on Foundations of Mindfulness. Please see website for more info and to sign up! https://www.livewitheasemeditation.com
As a mindfulness practitioner, I bring my most compassionate self to the healing work I do as a psychotherapist. As a licensed psychotherapist in private practice in Long Beach, CA I offer individual and couples therapy, specializing in working with LGBTQ+ folks.  Utilizing mindfulness techniques and practices in psychotherapy, helps to incorporate mindfulness into all areas of life: professionally, personally, and relationally.