Erin Tanner Jospe
Boulder, Colorado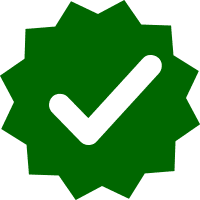 Certified MMTCP Graduate

Certified by the Awareness Training Institute in partnership with the University of California at Berkeley's Greater Good Science Center.
Contact Email: Erin@mindfulstridz.comWebsite: https://www.mindfulstridz.comFollow on Facebook →Follow on Instagram →I am a licensed professional counselor, Equine Gestalt Coach and certified mindfulness meditation teacher.  I have been in the field of psychology and stress reduction since 1998. Over the past 20 years, I have taught yoga and have been a bodyworker in both Los Angeles, California and Boulder, Colorado. My graduate degrees are in Movement Education/Dance Therapy from UCLA and Counseling Psychology from Naropa University. After graduate school, I worked with youth and parents as a social and emotional learning facilitator, play therapist and school counselor. I was an individual and family counselor for the Healing Circles Program at TRU Community Care, and facilitated the kids equine grief programs and the grief camp, Camp Erin, as well as, co-facilitating grief trainings for professionals in the community. Currently, I am the school counselor and social-emotional director at The Watershed School in Boulder which is from 6-12th grade and teach mindfulness courses in the Boulder/Longmont area.
Over the past 10 years I have been teaching MBSR courses, and created the Renew Mama Mindfulness Program to help ease the stress of parenting and motherhood. I developed the mindfulness and horses day-longs and retreat days that are offered in the summer and fall in Boulder.