Debra Anne Ankner
Fort Lauderdale FL, Laguna Beach CA, Newport RI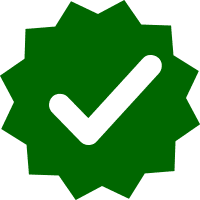 Certified MMTCP Graduate

Certified by the Awareness Training Institute in partnership with the University of California at Berkeley's Greater Good Science Center.
Contact Email: debbyankner@gmail.comWebsite: https://LagunaBeachMeditation.comDebra is a meditation guide, traveler, artist and chef.
By opening her heart and trusting her intuition and life studies she has found so much joy in the art of meditation. She welcomes all to share in her journey and guides evening meditations available to all from around the world. She has a deep connection with nature and its energy fields (DEVA) "beings of light". Her open mind, inclusiveness, and willingness to share and explore all possibilities provides a safe loving space for all to gather and unite. Her eclectic approach to meditation radiates from heart center and encompasses all.
As we gently navigate our way in this human world may we step tenderly into the unknown allowing the universe and its loving light to guide us as we embark upon our soul journey.
May we find healing through the art of meditation, May we dance with open hearts within each fleeting moment, May we experience connection and joy as we create our human story. And may we find peace and love along our journey as we quietly vanish into the open heart of impermanence.