Gayathri Narayanan
Palo Alto, CA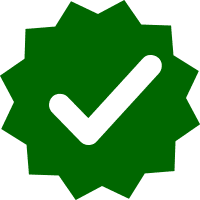 Certified MMTCP Graduate

Certified by the Awareness Training Institute in partnership with the University of California at Berkeley's Greater Good Science Center.
Phone: (650) 223-5515
Contact Email:
gayathri@myndtree.org
Website:
https://www.myndtree.org/
Follow on Facebook →
Follow on Twitter →
Gayathri Narayanan is the founder of
Myndtree
and has been teaching mindfulness and meditation to adults, teens and seniors in the Bay Area since 2012. She has had a personal meditation, yoga and contemplative practice for over 20 years and has seen the invaluable benefits they have brought to her own life. Her passion to share these teachings and practices with others is driven by a longing to see more ease, well-being and harmony in the world.
Her journey into this realm began in 2010 when after a 14-year career in healthcare information technology, she shifted lanes to begin exploring mindfulness and nonviolence in parenting. She is a certified parent educator from Echo Parenting and Education in Los Angeles and  a certified mindfulness and meditation teacher from the Mindfulness Meditation Teacher Certification Program (MMTCP). MMTCP is a 2-year professional training program for teaching awareness and compassion-based practices taught by Jack Kornfield and Tara Brach. The certification is issued by UC Berkeley's Greater Good Science Center and the Awareness Training Institute. Gayathri also holds a Masters degree in Information Systems from the University of Southern California.
She lives in Palo Alto with her husband and two kids (17 and 13 years old), who are her joy and inspiration.