Susan Beckman Reagan, M.A.
Potomac, Maryland (Washington, D.C. metro area)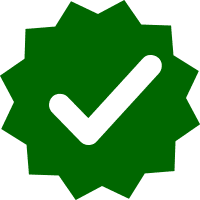 Certified MMTCP Graduate

Certified by the Awareness Training Institute in partnership with the University of California at Berkeley's Greater Good Science Center.
Website: https://www.susanbeckmanreagan.comLinkedInAs a meditator for over 30 years, Susan has experienced the benefits of mindfulness firsthand as it has helped her meet life's challenges with more calm, ease, and openness.
After working in the healthcare field for a Fortune 500 company for ten years, Susan realized her passion for helping people obtain optimal well-being. She recognized the essential role that mental and emotional well-being plays in our physical health.
Susan pursued training in the fields of mindfulness, integrative nutrition, eating psychology, and positive psychology to help more people access sustainable levels of optimal well-being. Susan believes that the most direct path to lasting wellness is self-care. And it all begins with awareness. Mindfulness allows you to access more ease, joy, and strength even when life's challenges arise.
By practicing self-compassion, you start appreciating yourself enough to make your own wellness a priority. You learn to pause. You make wiser choices that benefit your whole being – mind, body, and spirit.
Susan's passion lies at the intersection of mindfulness and self-care. She is committed to helping individuals improve their health and well-being, leading to greater personal freedom and happiness.