Charity Kahn
San Francisco, CA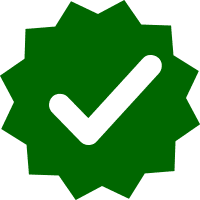 Certified MMTCP Graduate

Certified by the Awareness Training Institute in partnership with the University of California at Berkeley's Greater Good Science Center.
Phone: 415-425-0372
Contact Email:
charity@jamjamjam.com
Website:
https://www.jamjamjam.com
Follow on Facebook →
Follow on Instagram →
YouTube Videos →
LinkedIn
Charity Kahn is a musician, teaching artist, certified mindfulness meditation instructor, and certified Qigong instructor based in the San Francisco Bay Area, CA. She leads regular meditation classes and half-day retreats at the San Francisco Botanical Garden, incorporating sitting and walking meditation and Qigong in beautiful outdoor spaces, as well as teaching groups and offering private sessions online. She is dedicated to supporting people in plant-based living through Sacred Mountain Sanga's new PAEAN Initiative,
The Vegan Journey for Planet Earth
, and through her songs and musical work.
Charity has released seven albums of award-winning music for children and families with her band "Charity and the JAMband", and a collection of guided meditations for kids and their grown-ups. She is the founder of The JAM Experience, sharing music, movement and mindfulness with families around the Bay Area and beyond through her beloved classes, camps and concerts. She combines mindfulness and a passion for social, animal and climate justice in recordings and performances with her band, "The Invisible Bee". She's also mom to two wonderful young adult sons who continue to be her greatest mindfulness teachers.
Charity is grateful to have the opportunity to create containers for joy and presence with people of all ages through her programs and offerings. To join Charity for an outdoor class, online session, or some uplifting music, reach out any time!