Ann Bolger Peruzzi PhD
Santa Cruz, CA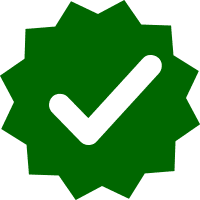 Certified MMTCP Graduate

Certified by the Awareness Training Institute in partnership with the University of California at Berkeley's Greater Good Science Center.
Phone: 408-234-4210
Contact Email:
annbolgerperuzziphd@gmail.com
Since before completing the Mindfulness Meditation Teacher Training with Jack and Tara in 2019, I have been teaching mindfulness and qigong at an inpatient alcohol and drug rehabilitation program.  In the past, as a practicing psychologist I've trained in and taught Mindfulness-Based Stress Reduction and Mindfulness-Based Relapse Prevention (for substance use and other addictions). I've been a dedicated mindfulness practitioner for over 16 years, including attending numerous silent retreats in the Insight tradition. Concurrently, I've been training in qigong, an ancient healing moving art form.  At a turning point in my life in 2013, I put away my shingle as a psychologist and began the quest to teach mindfulness and qigong as my life's work.
What really brought me to this path?  A longing for peace in my life that had been a stressful swirl of parenthood and career.  What has kept me learning and practicing? A growing sense of well-being and joy, even through the challenges in life, and deepening compassion toward myself and in my relationships.  For 30 years, while in recovery for substance addiction, and for the past several years managing chronic pain, it has been my life's quest to cultivate practices that help me transform despair and pain into hope and freedom, fear and doubt into courage and truth, and loathing into love. I feel grateful and honored to help others on their healing journeys in this way.  In my experience, a developed sense of wisdom and compassion leads to greater peace and well-being that has the potential to transform the world.