Adrian Baker
Singapore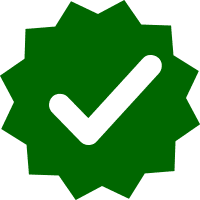 Certified MMTCP Graduate

Certified by the Awareness Training Institute in partnership with the University of California at Berkeley's Greater Good Science Center.
Phone: +66 930213258
Contact Email:
adrianbakermeditation@gmail.com
Website:
https://www.adrianbakermeditation.com
Follow on Facebook →
Follow on Instagram →
YouTube Videos →
Adrian Baker discovered mindfulness meditation when he moved from the US to Thailand in 2010. After graduating from Brown University, Adrian worked on Wall Street for Goldman Sachs and then in politics in Washington, DC. By 29, he burned out from a stressful lifestyle and struggled with alcohol abuse. Knowing that he needed a change, he took a gamble and moved to Thailand, knowing anyone.
Within three months of moving to Southeast Asia, his life completely changed. Over the past decade, Adrian's journey into meditation has deepened, studying numerous techniques from different traditions, coming to appreciate the trade offs involved with various meditation methods. It's a journey that took him from the jungles of Peru to silent meditation retreats in Thailand to Tantric temples in India.
Through many years of restless seeking, Adrian discovered that the things that he was really looking for—inner peace, forgiveness, love—could not be found anywhere else. Awakening is never an ideal state you will achieve and it's not anything that your mind can possess or acquire. It is a never ending process that invites you deeper and deeper into surrendering to the mystery of your existence.
Based primarily in Thailand and Singapore, Adrian teaches mindfulness meditation to both organizations and individuals. He has a BA from Brown University in Africana Studies, a MSc in Economic History from The London School of Economics and a Masters in Education from Stanford University. He is a graduate of a two year mindfulness meditation teacher training with Jack Kornfield and Tara Brach and has completed 600 hours of yoga teacher trainings.