Shawn Y. Holmes
Victoria, BC Canada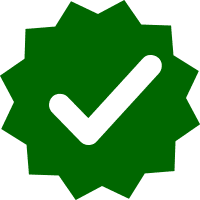 Certified MMTCP Graduate

Certified by the Awareness Training Institute in partnership with the University of California at Berkeley's Greater Good Science Center.
Website: https://www.theuinu.comLinkedInShawn Y. Holmes is a mother, educator and consultant. Shawn weaves her love of teaching into helping individuals and organizations embed embodied mindfulness into their culture.
An educator and dedicated mindfulness practitioner, Shawn is a blend of science and spirituality; she is a Black, able bodied cis-female. Her personal journey is interwoven with a deep understanding of fairness, embodied awareness, trauma, race, ethnicity, and gender identity, and she investigates how belonging and othering occur through power and privilege.
In all spaces and places Shawn teaches she pairs art and science to teach the whole person. Leveraging her personal journey and experience from her MA in multicultural education, PhD in science education, and as a mindfulness teacher, Shawn's approach uses learner-centric methods, trauma-informed pedagogies, and self-compassion practices.
In 2012, after being a dentist, science teacher and university professor, Shawn founded The YOU in you Consulting Inc. to help individuals and organizations embed embodied mindfulness. Shawn offers secular science-based mindfulness courses, body-mind applications and mindfulness mentoring to individuals and organizations. Through this work, Shawn feels grateful and inspired, weaving the essence of her being and ancestry into inclusive, fair and empathetic consulting practices. Ultimately, recipients of Shawn's supportive guidance and consultation learn, grow and shift their perspectives beyond their conditioned behaviours.
Shawn is a dual-citizen of the US and Canada and is most joyful being with her adult son, partner and her dog, Rumi.