Shazia Zaman
Voorhees, NJ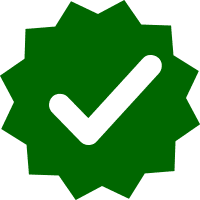 Certified MMTCP Graduate

Certified by the Awareness Training Institute in partnership with the University of California at Berkeley's Greater Good Science Center.
Phone: 201-602-2334
Contact Email:
meditatewithshazia@gmail.com
Website:
https://www.meditatewithshazia.com
YouTube Videos →
Shazia is a meditation practitioner and offers meditation classes currently in New Jersey at public libraries, residential and local community centers, wellness centers, and private organizations, and also conducts private one-on-one sessions . She is a certified mindfulness meditation teacher, having completed a two year training with Dr. Jack Kornfield, and Dr. Tara Brach. Shazia has also trained in Self-compassion with Dr. Kristin Neff. In 2013, Shazia developed a daily practice of meditation through The Monroe Institute, Virginnia where she explored consciousness first hand. Her desire to teach others to practice peace, enhance awareness and mindful presence helped her develop meditation classes designed for all seekers. She started teaching Mindfulness Meditation to the public in January 2017. Shazia is a certified Reiki Master. She has also completed Crystal Bowl Mastery Level I with Master Soundhealer Ashana and offers classes with Alchemy Crystal Bowls.
Shazia also offers Urdu language Mindfulness Meditations on YouTube.