Laurie J. Cameron
Chevy Chase, MD, USA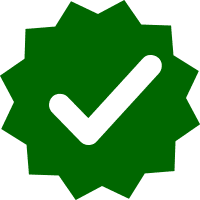 Certified MMTCP Graduate

Certified by the Awareness Training Institute in partnership with the University of California at Berkeley's Greater Good Science Center.
Contact Email: info@purposeblue.comWebsite: https://www.purposeblue.comFollow on Facebook →Follow on Twitter →Follow on Instagram →Known for her energy, insight and creativity, Laurie is an author, entrepreneur, master facilitator and TEDx speaker. A student of Zen Master Thich Nhat Hanh for over twenty-five years with a deep background in business, leadership and culture change, Laurie integrates contemplative practices, emotional intelligence, positive psychology and neuroscience into practical strategies for modern life. In 2009 she founded PurposeBlue to create engaging experiences that bring individuals and organizations to new levels of self-awareness, self-mastery and transformation. Laurie facilitates PurposeBlue's Mindful Leader programs across Deloitte and internationally to businesses, universities and healthcare. Laurie's book The Mindful Day: Practical Ways to Find Focus, Calm and Joy was published by National Geographic in 2018 and the NG special edition magazine Everyday Mindfulness in 2019.
Formerly a senior leader with Accenture's Change Practice and a VP of Leadership Development, Laurie applies her experience from living in Europe and South America with a deep commitment to development to create conscious, thriving cultures.  She is a veteran mindfulness teacher with the Search Inside Yourself Leadership Institute born at Google, a professor of Mindful Leadership at R.H. Smith School of Business at the University of Maryland, a Senior Fellow at the Center for the Advancement of Well-being and on the Board of the Insight Meditation Community of Washington. Meditate with Laurie on Insight Timer and Wise@Work, or listen to her Audible Original titled The Power of Self-Compassion.  A lover of creative expression and a former DJ, you can always find her on the dance floor.