Vince Lampone
Washington, DC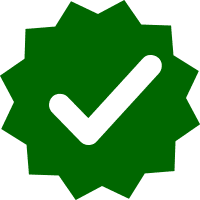 Certified MMTCP Graduate

Certified by the Awareness Training Institute in partnership with the University of California at Berkeley's Greater Good Science Center.
Contact Email: vince.lampone@gmail.comWebsite: https://accessiblemindfulness.com/LinkedInI find joy in making mindfulness accessible for anyone who wants to feel more alive, grounded and purposeful. I strongly believe that the tools for inner freedom are already present within every person – most of us just haven't realized it yet! Through mindfulness, we learn to clear away the barriers that cover up our innate goodness and presence.
After spurts of on and off, I have been a consistent meditator since 2011, when I sought out the practice to quell anxiety. It's deepened my resilience, and continues to reconnect me with wisdom and compassion in uncertain times.
Over the years, I've completed many silent retreats and mindfulness courses, and grown into a certified yoga teacher. I've also had the privilege of studying under Tara Brach and Jack Kornfield through the Mindfulness Meditation Teacher Certification Program.
Before this work, I had former life supporting a different kind of public service, via marketing, research and policy—including stints at NPR, the World Bank, and The Atlantic. I'm a graduate of Harvard Kennedy School with a Master's in Public Administration.
In my spare time, I enjoy dinner parties and karaoke, and am a proud husband of a cheeky Australian lawyer.